The Greenhouse is Brisbane's most sought after office space, where premium meets innovation, and convenience is aplenty. Speak with our team today about flexible leasing options and workspace rentals in West End.
Japanese inspired feature foyer
The impressive Greenhouse foyer opens onto upper Mollison Lane, it integrates subtropical design features to create a strong connection between the indoors.
A cooling water feature evokes a peaceful Japanese garden with rippling movement as the water flows down the perimeter stair.
Natural hand blasted stone tiles line the external podium while honed basalt honed basalt adds a touch of class to the internal foyer space.
A stunning Japanese inspired architecturally designed 'feature veil' is suspended within the lobby softening the space providing visual interest.
Large raw internal columns are complemented by external sunken columns that create a breath-taking sense of spatial volume.
A best-in-class end-of-trip facility is located at the lobby level and can be accessed via Upper Mollison Lane.
The indoor lighting strategy is simple and streamlined allowing the natural building elements to take centre stage.
A majestic welcome to all visitors/workers.
Location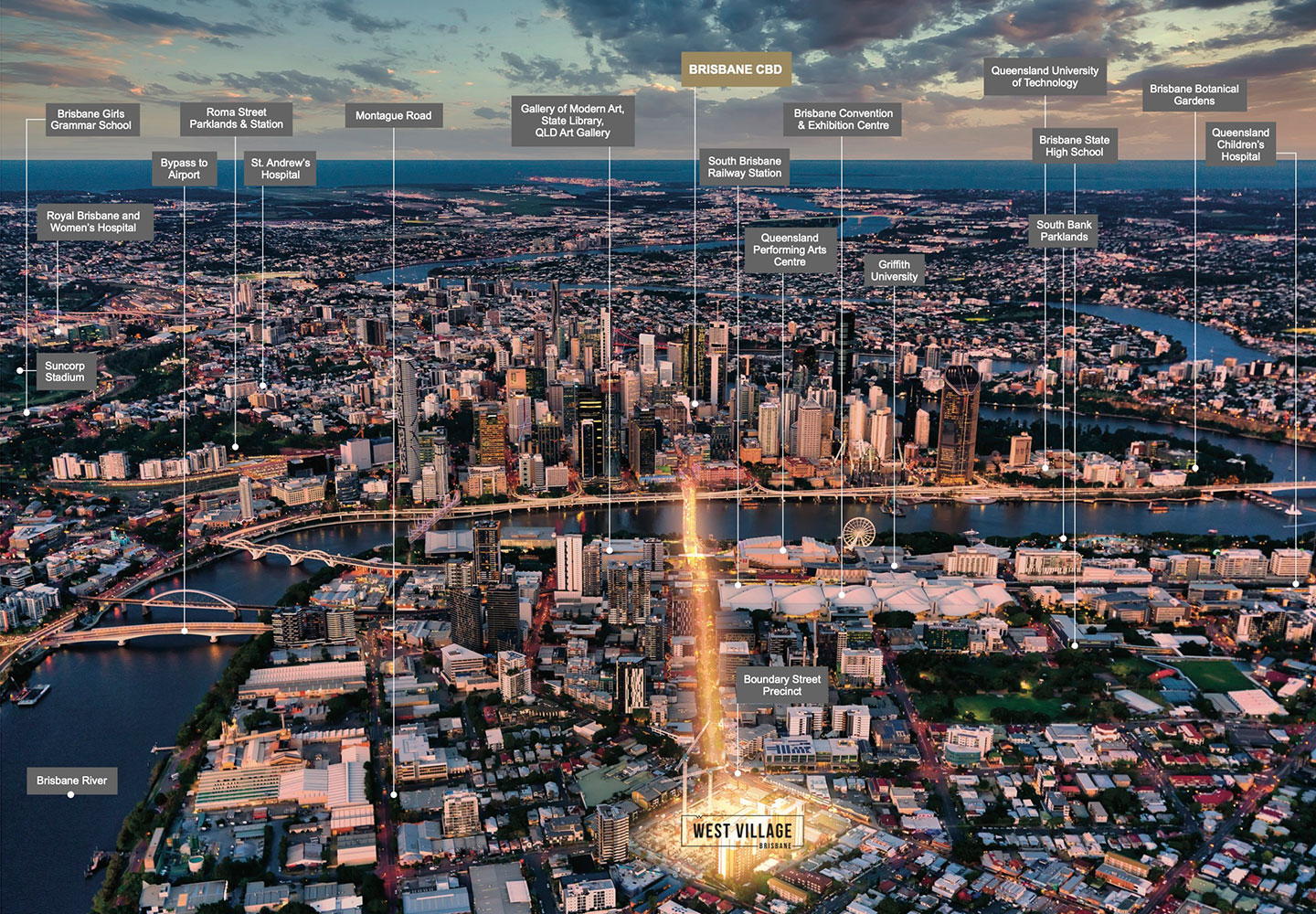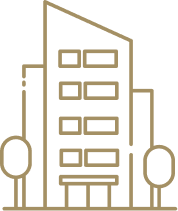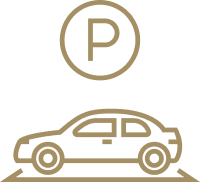 Car Parking
92 Dedicated Bays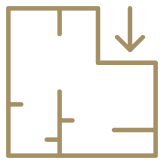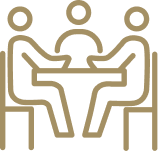 Break-out collaborative space

Extensive fresh food and dining amenity

Premium building services at 1:10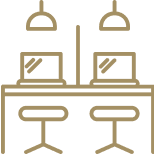 Multiple breakout zones

Best in class end of trip
Community Creation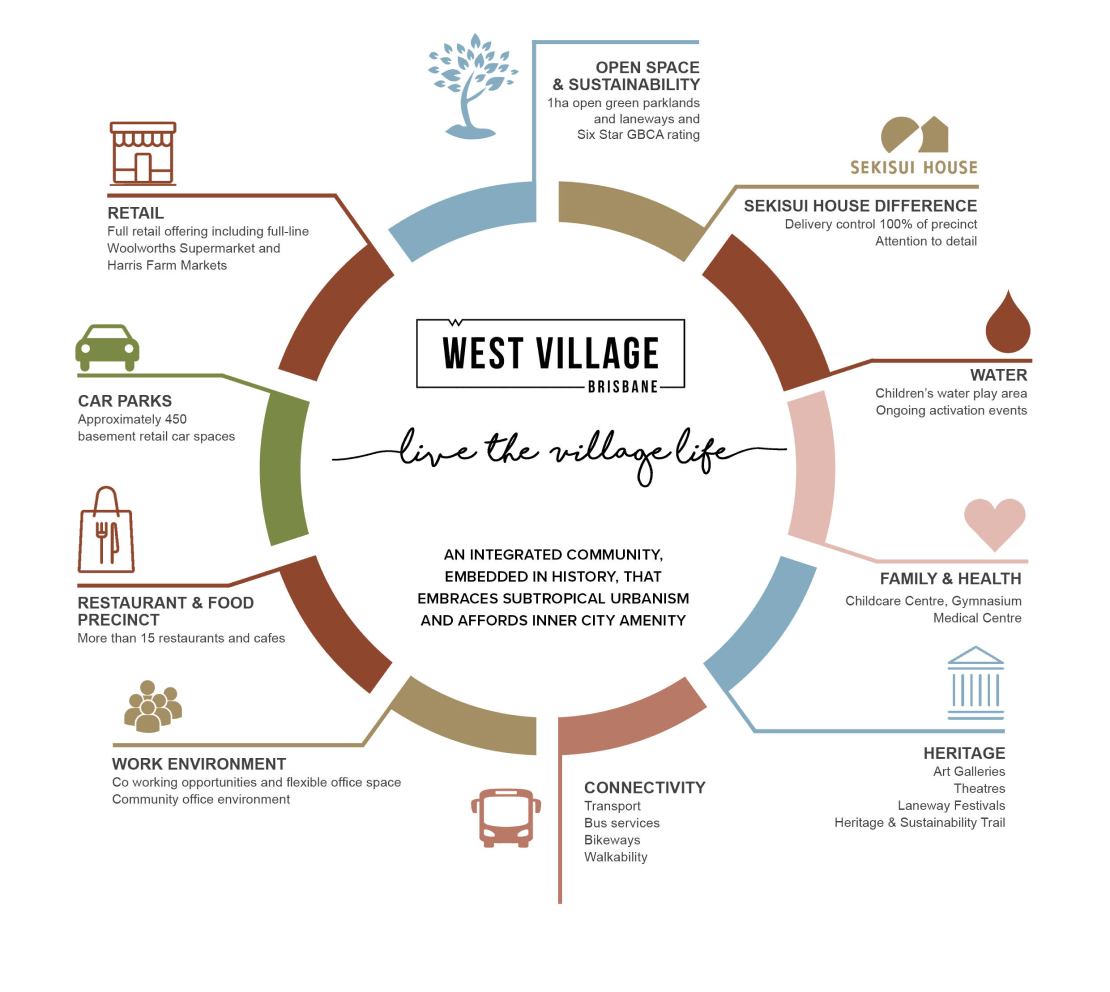 Our commercial team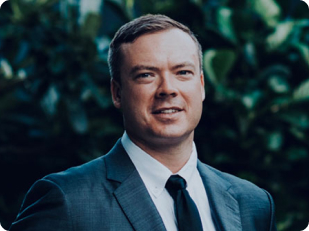 Harrison Phillips
Project Director, Queensland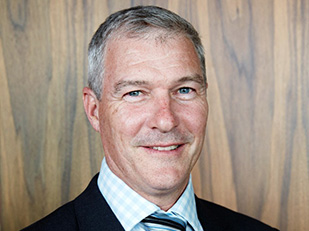 Jason Buchanan
Senior Commercial Development Manager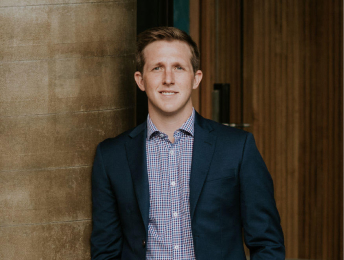 Dylan Van Hoffen
Assistant Commercial Development Manager
"Connection to the local surrounds and community has always been a consideration for us as well as for our clients, but post-COVID it is more important than ever to ensure that the workplace is somewhere people want to come back to. Outside these walls, West Village provides unique and authentic experiences for our people and a 6 Star Green Star community rating that will contribute to their overall wellbeing - green space, access to gyms, retail and hospitality, and good quality end of trip facilities."
Lucy O'Driscoll, Managing Principal, Hassell Architects
Greenhouse Construction Update
Enquire Now
Join Brisbane's first Business Village. Speak with the team about flexible office leasing options today.